We LOVE Shutterfly in the Balch Family and have used their services A LOT! Not only do they have great prices and high quality on their prints... their holiday cards are AWESOME and their photo books are SO FUN! I have made several photo books and have them sitting on our coffee table. They are the PERFECT way to organized and show off your pictures from different events or to just collect your memories.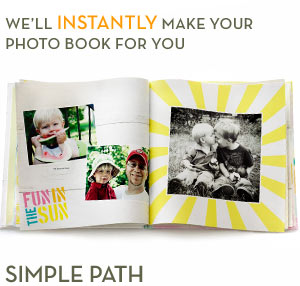 I wanted to make sure you guys knew about the photo contest they have going on right now!
The details are below and if you enter and win you could win a variety of prizes! Who doesn't like a cool prize?!
Win a trip for four to The Bahamas and a professional photo shoot so you'll remember your vacation forever. All you need to do is upload your favorite photo and caption based on the theme of the week. Get a gift from Shutterfly just for entering! You can enter at any point during the 5-week sweepstakes period.
PHOTO THEMES
• Week 2 (7/16): Great Outdoors
• Week 3 (7/23): Water Fun
• Week 4 (7/30): Sports & Activities
• Week 5 (8/6): Parties & Celebrations
PRIZES
•
Instant win prizes just for submitting a photo!
•
Weekly prizes (contestants can enter one time/week)
•
Weekly featured photos: up to 5 weekly entries will be selected from the gallery and featured on the Facebook fan page and awarded a $500 gift card on Shutterfly and a copy of the new Lonely Planet travel photography book.
•
Grand prize: trip for 4 to Bahamas, 4 nights, family photo shoot
•
Shutterfly Sweepstakes - Official Rules