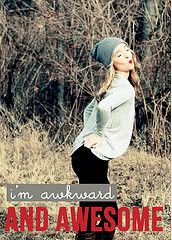 AWESOME- enough said
AWKWARD(
not awesome)-
waking up at 6am when I really should wake up around 5am! This is what my hair gets when that happens!
AWESOME-
Here is what they say about their red:

MommyJuice Red WineAromas of bright berry fruits. Plums, tobacco and a subtle floral note. Full and rich flavors of blueberries, blackberries and dried cherries. Dried plums and a little anise spice round off the wonderfully smooth finish. Moderate tannins make this a wonderful wine to drink while the kids are sleeping.
*It can be found at most wine stores starting @ $12. That is most certainly AWESOME!
(Via)
AWESOME- A Cup Of Jo
Another good mommy blog to read! Her name is Joanna Goddard a magazine writer in NY! And she has a great Mothers Day Gift Guide too!


Check
her web site
out to find out more about who she is and what she does! Basically she watches all the AWESOME (guilty pleasure) TV shows that we do and she finds out what the stylish peeps on the shows are wearing and lets us, the reader, know!!
AWESOME- I wanted this shirt SO BAD when I was preggo with Channing and I will have it for my next one... How awesome is that!?


AWESOME: I want this shirt that Kate Bosworth had on at Coachella for the Fourth of July!
How cute!
Can be found @
TOPSHOP
apparently.