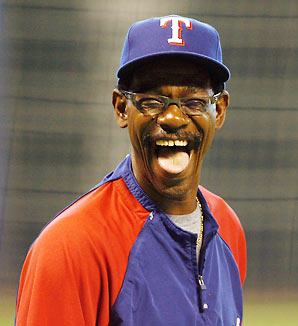 Well, lets face it... we all know I am not the biggest sports nut or a great authority on many things 'sportsy' but it IS exciting when one of your home teams does well! Today was spirit day at Channing's school to support the boys in red/blue in their attempt to win the World Series! I think I may even throw them a bone and lend some support tonight by watching the game with Chandler with a glass of wine. But, one thing is certain.... I love Ron Washington... he makes me laugh and is so happy for his team!





Yesterday was the FIRST cool weather morning we have had this season! Channing looked so cute in her sock monkey beannie!


And since she didnt want to wake up this morning because she may or may not have gone to bed late last night... this is the best picture i could muster up this morning. She was all ready for Ranger day whether she liked it or not!
GO RANGERS!
- Posted using BlogPress from my iPhone