HAPPY FRIDAY!
We started out cheery and happy this morning but the the harsh reality that two's can sometimes be a challenge (to say the least) reared its challenging head this morning.
I have yet to put Channing in the car without being fully ready before but this is how we drove to school this morning. No shoes, no socks, hair not combed, no jacket and her dress wasnt even zipped up the back. Who knew 2 year old's were so strong (physically and willed).
All because it was time to change her out of her PJ's this morning and time to turn off the TV and stop watching 'Oswald'. No, I didn't make up that name... it is a show on Nick Jr and he is an octopus. Thrilling I know!
I love this girl SO much and realize that while she looks like her Daddy... I have been told she acts just like I did. Sorry Mom, I must have been a challenge some days!
I will look back on this morning and laugh and all the while continuing to thank God for this precious gift. Being 2 must be hard. Trying to figure everything out and express yourself sometimes by throwig a fit because thats the only way you know to show how you are feeling at he time. I tru to remember that on mornings like this. I said a prayer for patience this morning.
I try to remember this line from the Matt Redman song 'TenThousand Reasons'
'...You're rich in love, and You're slow to anger'
Lord, help me be more like you...
If you haven't heard the song here it is... Hope it blesses you today!
Also... You guys might get a kick out of this...
We bought Channing THIS car for Xmas... Only to find out even though she'd been asking for one she was terrified of it in person.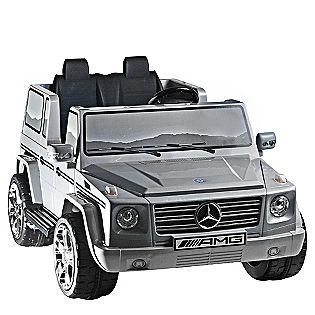 So there we were shopping online in hopes we could get a dollhouse here in time for Xmas!
Guess what we'll be doing Xmas Eve!?
Hope she likes it! I am secretly excited to play with it too!
I still remember getting my kitchen when I was little and thinking how cool it was. I don't know what age I was but I can still close my eyes and see myself walking into our living room in our first house and seeing what Santa brought. Photographic memory much?!
I just wanted to take a moment to spread the word about a project that our
FAVE photographer
is a part of. We cannot say enough good things about
Katie
and her team! Their giving hearts are inspiring and I would love to help them spread the word about their latest project.
PLEASE take a moment to read below.
Dearest Family, Friends and Supporters,
I am writing to share with you a film that our team at Fotolanthropy has poured our hearts into: Travis: A Solider's Story.
Please watch trailer by visiting:
We need your support to help us raise the funds to complete this project. This story will be an inspiration to lives across the entire country as the theme of perseverance is universal. We believe in honoring our soldiers, especially those who have been wounded and sacrificed so much.
To learn more about Fotolanthropy (
www.fotolanthropy.com
), please visit our website or continue reading below. Today, I am asking you today to help us in the following ways:
1.
Kickstarter:
please consider making a donation to our project - any amount will help. Please visit:
http://www.kickstarter.com/projects/fotolanthropy/travis-a-soldiers-story
2.
Share the Story:
please help us rally around this wounded soldier by sharing his story! For example, please share this story on facebook, twitter, email, with friends and family, church groups, other non-profits, media. Please share the following link:
http://www.kickstarter.com/projects/fotolanthropy/travis-a-soldiers-story
More About Fotolanthropy and the making of Travis: A Soldier's Story
As you may know, for the past two years we have worked to build our non-profit organization, Fotolanthropy, a giving-based movement of photographers and filmmakers working together to capture inspiring true stories of families or individuals that have faced hard times. Our services are free of charge and we donate a portrait session, album and for a few special stories we create a short film of a story. Learn more by visiting:
www.fotolanthropy.com
We recently had the honor to film the story of United States Army SSG Travis Mills of the 82nd Airborne. On his third tour of duty in Afghanistan, SSG Mills was critically injured on April 10, 2012 by an IED (improvised explosive device) while on patrol. Due to the explosion, SSG Mills lost portions of both legs and both arms. He is only the fifth quadruple amputee from the wars in Iraq and Afghanistan to survive his injuries.
When I learned of SSG Mills story, I was so incredibly moved and I knew I wanted to help share his story. I gathered my team and we flew to North Carolina to film the story of this hero. Working with Travis and his family was an experience of a lifetime. When I sat on the plane to fly home I knew in my heart that we had to do something MORE for this soldier that has sacrificed so much for all of us.
We have placed our story on Kickstarter to help take this film to the next level! Kickstarter is a funding platform for creative projects. When we first endeavored to film this story, our intention was to make a short film for the web as we usually produce for Fotolanthropy. During our film time with Travis and his family, we realized we wanted to give MORE to Travis by creating a short documentary capturing his entire story with cinematic excellence. We plan to share Travis's story across the country, premier the film in selected theatres and submit the story to film festivals.
We need your support to help us raise the funds for this project. This is our first time to ever go out and raise funds for a Fotolanthropy project. We believe in this story and feel it can be an inspiration to lives across the country. We also believe in honoring our soldiers, especially those who have been wounded and sacrificed so much. I am asking you today to help us in the following ways:
Thank you for your time and your consideration of supporting this war hero that has given so much to us!
Hey Y'all! While I am at it today I thought I would tell you about this AWESOME giveaway my bloggy friend
Veronika
is hosting! Check it out and go enter to win... WHY NOT?!
Plus,
she
is SO nice so you should check her blog out anyway!
VIA
I mean you could win
ALL
this goodness!